Nominate A Hero To Be Recognized
At the Reichert Mortgage Team, we are not only passionate about matching you with the perfect home loan, but as a veteran owned mortgage brokerage in Colorado Springs, we take pride in our history and want to honor heroes in the community. We do this through our program Pikes Peak Heroes: an exclusive opportunity we developed to offer home loan savings and benefits to the heroes in our community. 
In addition to the Pikes Peak Hero Program, we are proud to regularly recognize a specific "hero" who has made a difference in someone's life and continues to serve our great community. With this series, we will select a nominated hero and feature them on our regular series: Heroes in the Community. Not only will we interview this hero and tell their story, but The Reichert Mortgage Team will donate $100 to a charity of their choice! 
We want to create a platform for those who work behind the scenes to create our neighborhood, city, and nation the great place that it is. If you have a "Hero" that deserves to be recognized, nominate them today and let us honor these heroes and their service.
HEROES ELIGIBLE FOR NOMINATION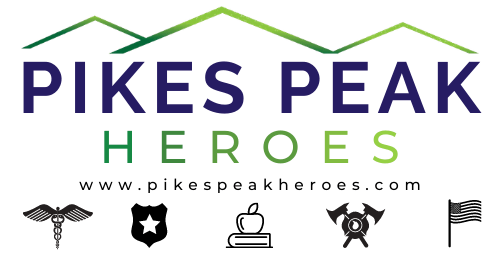 HEROES IN THE COMMUNITY: OUR BLOG POST SERIES
It is our greatest joy to give back to our community and put a spotlight on the incredible individuals who have given their all to ensuring we have a safe,  healthy, happy way of life. In our Heroes in the Community Series, we aim to honor military, first responders, healthcare professionals, educators, and law enforcement by discussing upcoming holidays, local events, and ways you can say "Thank You" to our heroes.
How Can The Reichert Mortgage Team Serve You?
Being an experienced mortgage broker in Colorado Springs, it is our true passion to connect current and prospective home owners with  unique needs to the best possible rates available. Our vast experience with a wide variety of various home loan programs allows us to find the perfect fit for every individuals needs all while providing guidance, kindness, and expertise.