PAY OFF YOUR CONSTRUCTION LOAN
Veteran Owned Mortgage Broker in Colorado Springs
One of the greatest things about living in Colorado Springs is the ability to grow with this beautiful city. If you are ready to invest in land and construct your new home, then a construction-to-permanent loan is a convenient way to ultimately save time and money. From the plains of Peyton to the terrain of Teller County, the ability to purchase land and build a home is a Coloradan dream, and
The Reichert Mortgage Team
is proud to offer a unique financing option to pay off your construction costs with a new permanent financing option. Please note, this is NOT a construction loan. We take your existing construction loan and convert it into a permanent mortgage.
As a mortgage broker in Colorado Springs, we have access to many residential home construction loans, ranging in interest rates, term-length, disbursement rates and more. We want to bring our dream of building a home of your own come to life. With our construction-to-permanent loan option, we can help you convert your loan into a permanent mortgage after you have finished construction.
What Is A Construction-To-Permanent Loan?
Construction-to-Permanent loans pay off an existing land or construction loan and converts it into a permanent loan. Benefits range from saving time and money with only one closing cost to reducing stress by securing an interest rate that won't change during the construction phase. Additional benefits of Construction-to-Permanent loans include:
One time closing cost

Only need to qualify for one loan

Lock-in interest rate

Affordable, interest-only payments during construction
How Do Home Construction-to-Permanent Loans Work?
Application Phase: After you have all the plans drawn out and an approved builder, it is time to fill out an application for a construction-to-permanent loan. You will need to provide financial information, a copy of the construction agreement with your builder, and a specified cost of your proposed home including options, upgrades, and value of the land. Similar to any other loan type you will need to be vetted for creditworthiness for a specific loan amount by the loan officer checking your credit score and ability to pay back the loan.  If applicable to your build, a land contract must be provided as well as a copy of the floor plan and deed to the lot.
Construction Phase: When construction begins, the loan is formed into a construction line of credit that is drawn upon as the construction progresses. Throughout the construction process, the contractor will submit an invoice to the broker who needs to ensure it is up to code. Once approved, more payments will be distributed to the contractor. It typically takes six to twenty-four months for the construction phase to be fully executed.
Completion Phase

: 
In order to be officially considered complete, the project must be inspected and needs to receive its permanent certificate of occupancy from the municipal building authority. During the final home inspection, you will create a "punch list" of items the contractor must complete before releasing the final payment. Once all certifications are earned and final construction payments are made, the construction loan will convert into a permanent mortgage. This will mean the construction is completed and you can now move into your new home. 
As a local mortgage broker in Colorado Springs, The Reichert Mortgage Team is honored to serve our community not only by providing excellent mortgage solutions and giving back to our heroes in the community but also by providing valuable education. Through our FREE blog resources, you can find down payment assistance programs, VA loan information, and even mortgage rate information. Learn everything you need to know to make an informed decision on you future mortgage.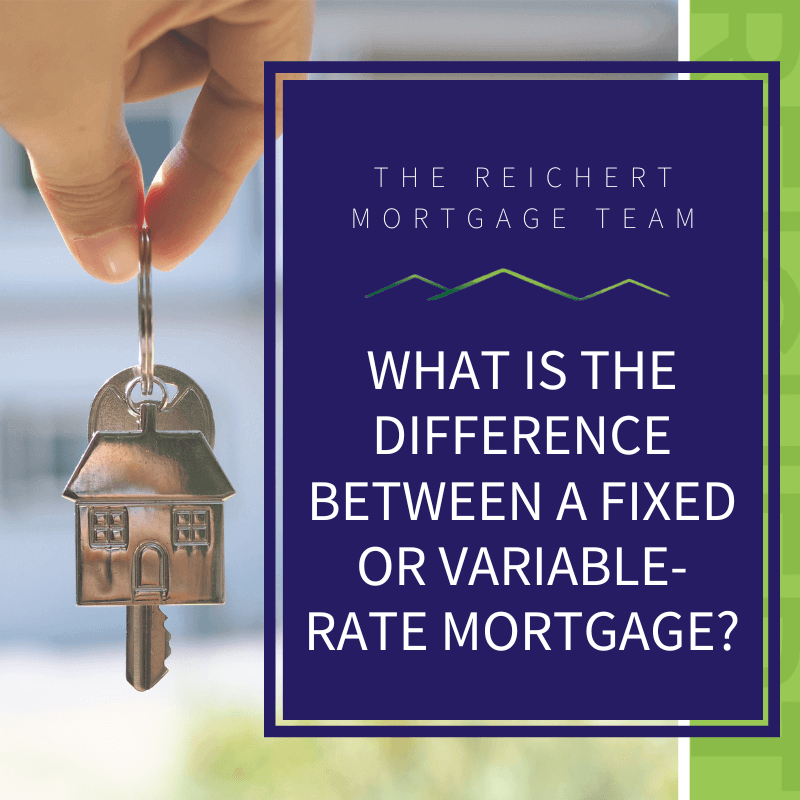 When looking at financing options for your dream home, one of the most important considerations you will need to make is choosing a fixed or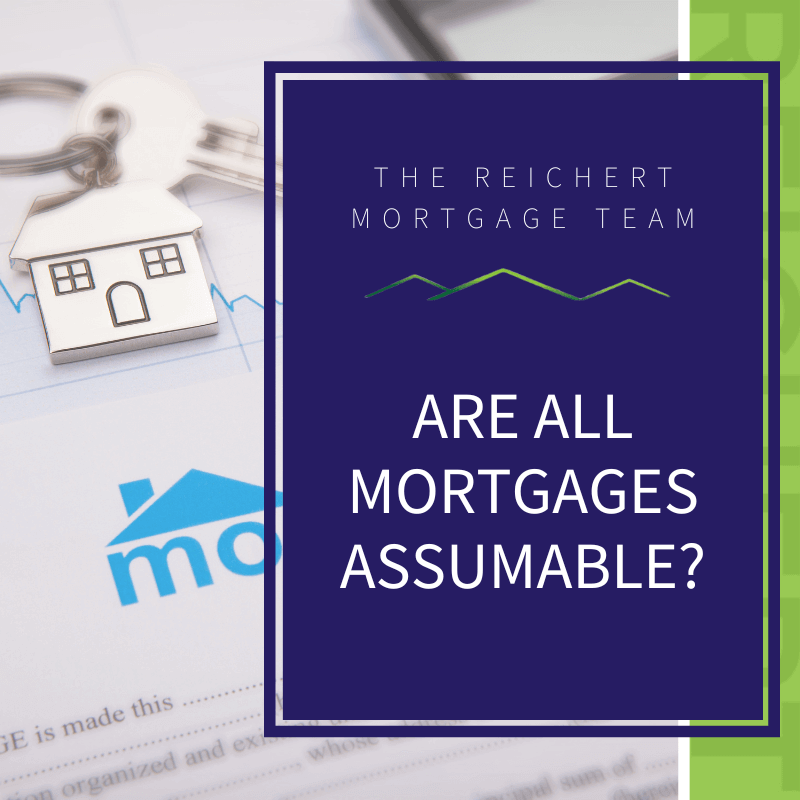 If you are a buyer or seller, you know how hot the housing market is now! Homebuyers across the United States are having a competitive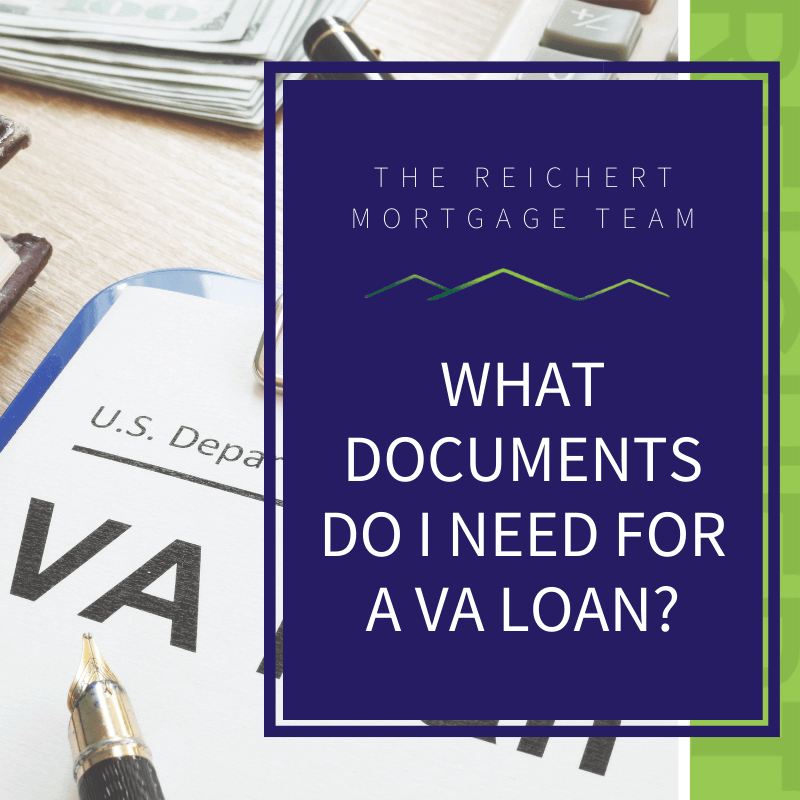 Whether it is a VA loan or a conventional mortgage, many people have their home loan applications denied because of missing documents or unsigned paperwork.
The Reichert Mortgage Teams Mortgage Calculators
Conventional home loans are a great option for homebuyers looking to purchase a beautiful home in Colorado. If you are interested in learning about your payment, tax deductions, or even early payoff check out our mortgage calculators. If you have any further questions, our knowledgeable mortgage broker team is here to help. 
How Can The Reichert Mortgage Team Help?
At The Reichert Mortgage Team, we want to see you in the home you deserve. If the perfect home starts with breaking new ground, then we are here for you, from the first scoop of dirt until you move into your new home. Our experience with local builders in Colorado Springs, Falcon, Peyton, Security, Teller County, and beyond allows us to provide helpful guidance during this process. 
We strive to ensure that you are getting the best possible service as a mortgage broker who specializes in home construction-to-permanent loans in Colorado Springs, and we are here for you every step of the way. Our mission is to provide all Coloradans with the home of their dreams as a veteran-owned and operated company, we have the knowledge of VA home loans and construction-to-permanent loans. We also understand the ins and outs of VA loans and what the department of veteran affairs will allow you to use your VA loan for. If you have any questions about construction-to-permanent loans or would like to set up a time to discuss your specific needs and options, give us a call today.