We can rest easy throughout our beautiful Colorado Springs community thanks to the hard working men and women who dedicate their efforts to serving and protecting us. Various heroes such as healthcare professionals, law enforcement, teachers, military, and firefighters/EMS spend their lives improving the lives of others. Whether they wear scrubs or uniforms or adorn lanyards or badges, we are very appreciative of their service.
At The Reichert Mortgage Team in Falcon, we are excited to utilize this platform as a way to thank our community heroes. We are thrilled to announce our new series: Heroes in the Community, where we will take an opportunity to honor the heroes in our local Falcon and Colorado Springs area. We hope to share local events, holidays, fundraising opportunities, charitable organizations, honorary people, and so much more with you, so keep in tune for what is to come!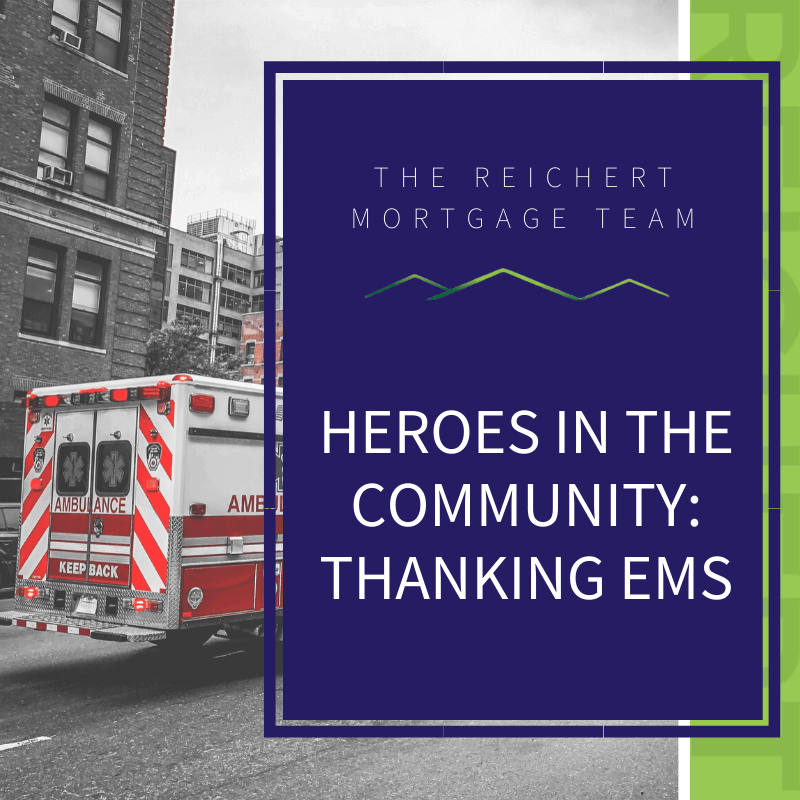 Gratitude For EMS
We are proud to shine this month's spotlight on heroes that respond to an unimaginable moment of crisis: the Emergency Medical Service (EMS). To the firefighters, the paramedics, the EMT's, the nurse practitioners, we want to say "Thank You" for your service. We are grateful to all of the hardworking men and women that dedicate their time, education, and mental and physical efforts to caring for members of our community during stressful and often critical medical situations. At The Reichert Mortgage Team, we would like to express our sincere gratitude for all EMS professionals who provide remarkable service to those in need.
Pikes Peak Heroes for EMS
El Paso County EMS professionals directly serve members of our community every day and night. As a veteran, there is nothing I love more than serving my community and serving those who serve others. One of the ways I am proud to serve the community of Colorado Springs and Falcon is through the Pikes Peak Heroes program. We the founder of the Pikes Peak Heroes program, and we want to make sure that every EMS professional throughout the community understands the benefits available to them so they can come home to a house they are proud of after serving our community.
How to Thank EMS
EMS professionals are there when the worst moments that you never expect to happen occur. While most of us hope to never need to dial 9-1-1, we are fortunate to know there are neighbors who have dedicated their lives to being at the other end of that call. While this experience is one we may never be able to truly fathom, there are many ways that we can show our gratitude for these heroes. Here are just a few ways to express how thankful we are for first responders:
Provide A Meal: Take the time to cook a meal and deliver it to your local service provider to show your thanks. EMS professionals can have very demanding schedules, so delivering a gift card to a local restaurant can be the perfect way to conveniently show thanks for all of their hard work.
Write A Letter: Send a physical letter noting your gratitude. Hand-crafted letters, cards, or artwork portray that you truly care and want to express thankfulness for everything they do! This is also the perfect way to get the whole family involved.
Spread Words of Kindness: Whether you pass a paramedic and say "thank you", promote their events on social media, or simply speak well of their services to your co-workers, expressing kind remarks about your local EMS professionals goes a long way.
Upcoming Event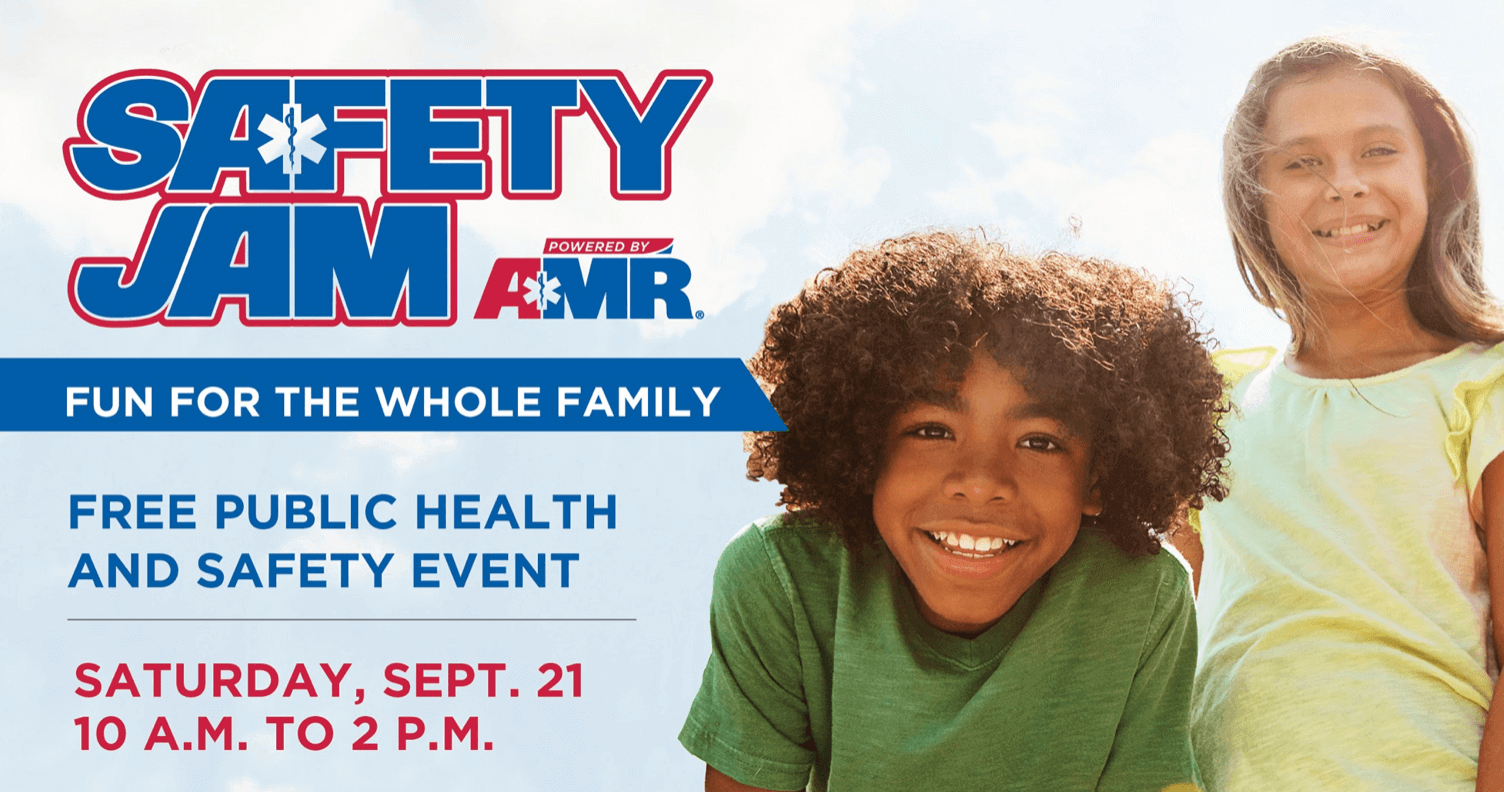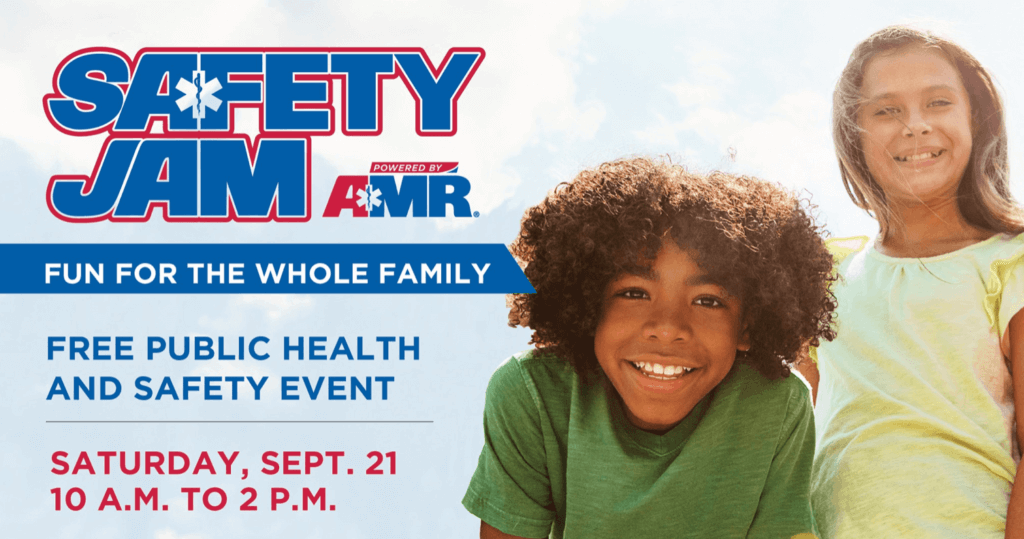 Safety Jam presented by AMR
Details: September 21, 2019 from 10 am – 2 pm at UC Health Park (Formerly Sky Sox Stadium)
Charities and Non-Profits
National EMS Memorial Foundation: This charitable organization was established to create a permanent memorial for nationwide EMS who sacrificed their lives serving others.
First Responder's Children's Foundation: This foundation supports children of first responders who have either lost their lives in the line of duty or are experiencing financial hardships.
NAEMT Foundation: The mission of NAEMT is to promote EMS community outreach, career information, and more thorough research, scholarships, and education.
Annual Holidays
Emergency Medical Services for Children Day (EMSC): May 20, 2020
National EMS Week: May 17-23, 2020
Pikes Peak Heroes Mortgage Broker | The Reichert Mortgage Team
EMS professionals serve our community day and night by responding to crisis, and it is our privilege to serve these heroes by providing accessible home options. The Reichert Mortgage Team is proud to be an official partner of the Pikes Peak Heroes program. Pikes Peak Heroes provides financial assistance to community heroes such as teachers, firefighters/EMS, law enforcement, medical professionals, and military. Not only can heroes save a significant amount of money through this program, but Reichert Mortgage is proud to say "Thank You" by offering to pay appraisal fees for our heroes. We are honored to assist our heroes such as EMS professionals in any way we can. Contact our experienced, compassionate team if you have any questions about the program or about how to support our hard working EMS community in El Paso County.