Mortgage Broker In Colorado Springs
FHA loans are mortgages that are insured by the Federal Housing Administration (FHA). FHA Loans are a fantastic option for many homebuyers in Colorado, as they have more flexible requirements for credit scores, down payments, and income. This makes the FHA Loan very attractive for first time home buyers, or borrowers who might have less income and lower credit scores. This program is available due to mortgage insurance, which widens the availability for this loan, but protects the FHA and the brokers in case of default on a home.
There are many considerations when it comes to FHA Loans,  and the best way to determine if this type of mortgage is right for you is to speak with us at The Reichert Mortgage Team. We are not only experts in this loan type, but we are transparent and honest when it comes to what is best for you as you purchase a house. We are proud to be your local FHA broker here in Colorado Springs, and we have all the information you need.
During the Great Depression in the 1930s, home loans across the nation were defaulting and foreclosing. In effort to jumpstart the economy, the FHA program was created to make home loans more available, all while protecting the brokers against what had just happened. Since mortgages could now be insured, brokers were more confident, and more individuals were purchasing homes. Today, FHA Loans still provide the same value. They provide an opportunity for people to get a home loan who might not have been able to otherwise, and they protect lending companies in case of default payments.
One of the most attractive features of FHA Loans is the low down-payment requirement, which is ultimately determined by your credit score.  For example, if you have a credit score of 580 or higher, your down payment could be as little as 3.5%. If your score is lower than 580, the percentage increases to a 10% down payment. The higher the credit score, the lower the percentage.
The requirements to get approved for an FHA loan are set by the FHA themselves. While your credit score is a large factor, there are many other basic requirements that you must meet in order to qualify. Here's a breakdown:
2 years of employment history

Minimum down payment of 3.5% (increases depending on credit score)

Must be purchasing primary residence

Require a property appraisal and pass the inspection

Income must meet front-end and back-end ratios

   Front-End Ratio (Mortgage payment + HOA fees, property taxes, mortgage insurance, & homeowner's insurance)

   Back-End Ratio (Mortgage + Debt)
As an FHA broker, The Reichert Mortgage Team can walk you through all the requirements of this loan type. Every loan and every situation is unique, so we consider that whenever we help borrowers apply for mortgages. Contact us to learn more about getting approved for an FHA loan!
The cusp of this loan is the mortgage insurance requirement. To get approved for an FHA Loan, you MUST have mortgage insurance. There are two kinds of insurance to be accounted for: a one-time payment called the Upfront Mortgage Insurance Premium (UFMIP), and the Annual Mortgage Insurance Premium (Annual MIP).
Upfront Mortgage Insurance Premium (UFMIP)
  Requires that borrowers pay 1.75% of the loan amount. This can be paid upfront at the time of closing, or it can become a part of   your mortgage.
Annual Mortgage Insurance Premium (Annual MIP)
  Despite its title, the annual mortgage insurance premium is actually charged monthly. This payment is calculated based upon your loan-to-value ratio, loan amount, and term of loan.
There is a price cap on how much you can borrow to be approved for an FHA Loan. These "Loan Limits" are set by the FHA, and they differ based upon state and county. To find out the FHA loan limits in your area, give us a call.
 Every month, we at The Reichert Mortgage Team take time to provide the community of Colorado Springs with the valuable mortgage insights that they need to make informed decisions. We are proud to call Colorado Springs our home, and we want you to have access to this free content.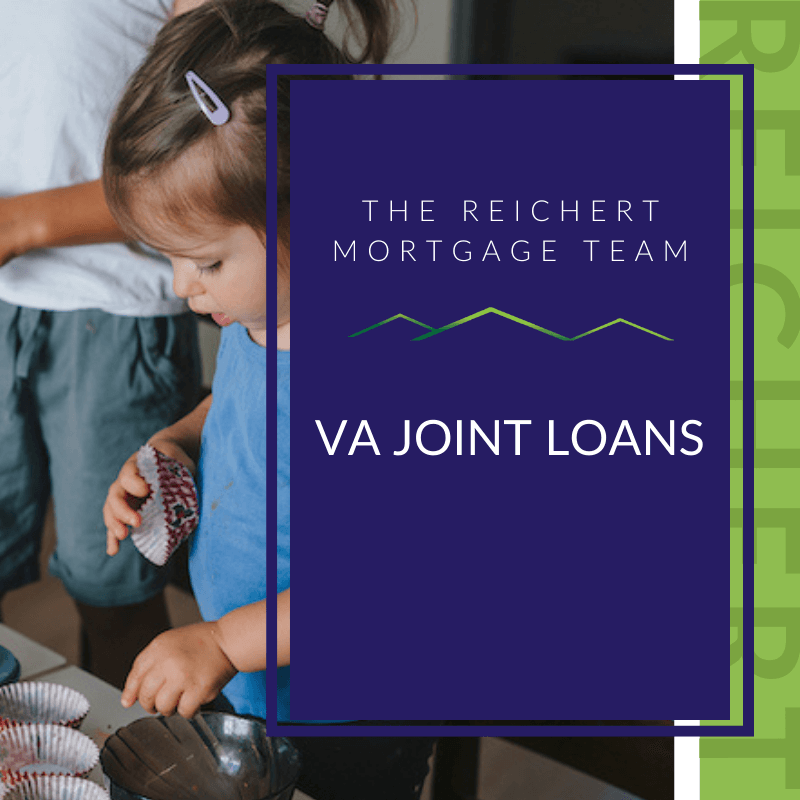 What is a VA Joint Loan? A joint VA loan is a mortgage that allows two qualified non-spouse veterans or active-duty service members to buy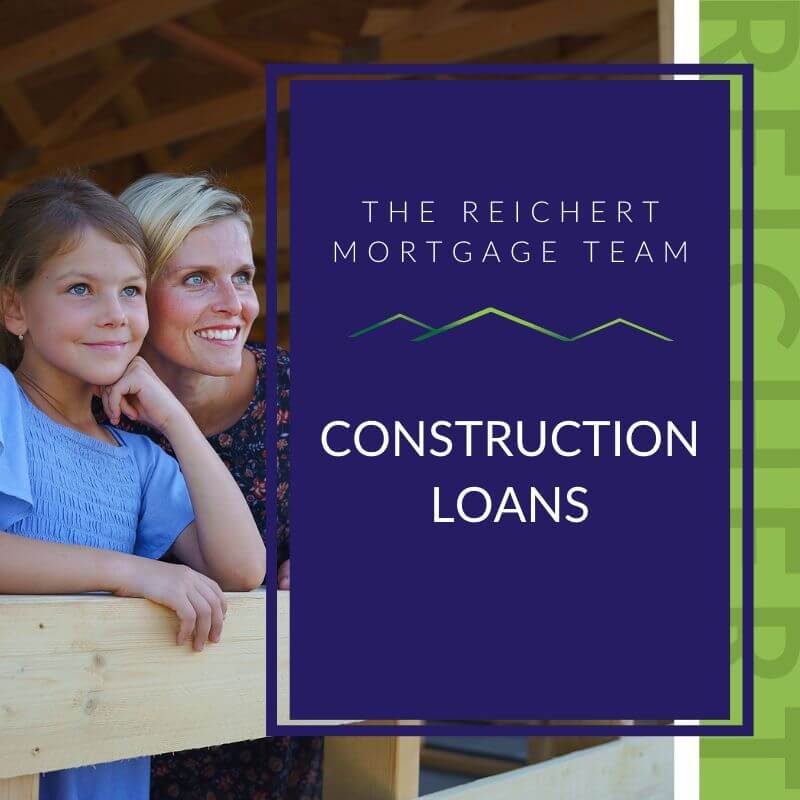 What is a Construction Loan? A short-term loan used to finance the construction of a new building or the renovation of an existing one. Construction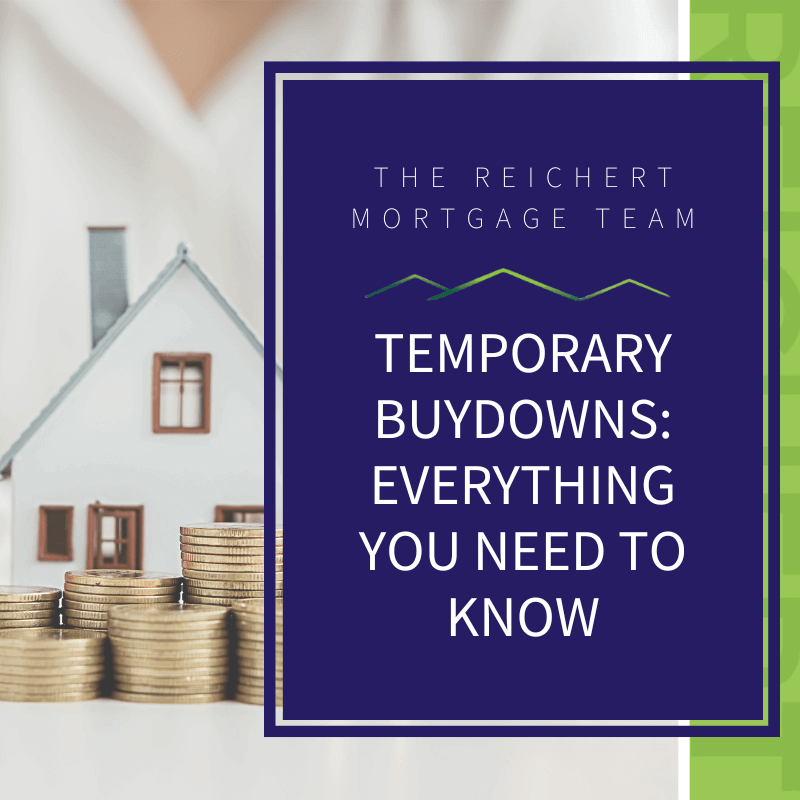 U.S. housing prices have been increasing rapidly over the last ten years, creating a challenging environment for buyers on a tight budget. Though housing prices
The Reichert Mortgage Teams Mortgage Calculators
FHA home loans are a great option for homebuyers looking to purchase a beautiful home in colorful Colorado. If you are interested in learning about your payment, paying off your home early, or home loan qualifications check out our mortgage calculators. 
Is A FHA Loan Right For You?
FHA Loans are a fantastic option for many homebuyers. To learn if you qualify for an FHA loan, contact us at The Reichert Mortgage Team. We can sit down, discuss your situation, and see if you apply for this great opportunity. As a certified mortgage broker team, we can determine your down payment, the loan size you apply for, and get you set up with mortgage insurance. We are a full-service mortgage lending company here in Colorado Springs, which means that we are both knowledgeable and available. Contact us today to set up an appointment!