VA Approved Mortgage Broker In Colorado Springs
VA Home Loans are specifically designed to benefit active duty and retired military when purchasing a home. This $0 down loan program makes homeownership much more accessible to veterans and their families, and it includes several benefits like approval for lower credit scores, no requirements for mortgage insurance, and even has lower interest rates as compared to FHA and Conventional loans.  The Reichert Mortgage Team is proud to be a VA Approved Broker in Colorado Springs, and we are honored that we can give back to veterans every day through this program.
Introduced in 1944, the VA Home Loan was part of the original GI Bill to help military members purchase a home after they returned from duty. Backed by the U.S. Department of Veterans Affairs, this type of loan is still one of the best programs available to active duty, retired military, and surviving spouses for homeownership. The VA Home Loan is a unique program that requires $0 down payment and accepts lower credit scores for approval. Today, VA Loans can be issued by approved mortgage companies, and can be used to buy single-family homes, condominiums, multi-unit properties, manufactured homes, and new construction builds. In Colorado, you can receive a VA Loan with $0 down for a home valued up to $453,100, as of January 1st, 2018. Loan limits and funding fees vary based on many factors, like the county you are purchasing a home in (El Paso, Douglas, Teller, etc.), credit history, or what type of home you are purchasing. To know what you qualify for, contact The Reichert Mortgage Team today, or apply online now!
The VA Loan program is available to all active and retired military and even extends to military spouses in special circumstances. Here's a breakdown of who is eligible for a VA Loan:
Individuals who have served 90 consecutive days of active service during wartime

Individuals who have served 181 days of active service during peacetime

Individuals who have served more than 6 years of service in the National Guard or Reserves

Un-married spouse of a service member who has died in the line of duty from a service-related disability
Certificate of Eligibility (COE)
A Certificate of Eligibility is the first step to getting approved for a VA Loan. This certificate proves a veteran's time of service, and it is used by the mortgage broker to continue the VA Home loan process. The Reichert Mortgage Team has the knowledge and resources to help veterans gain their COE to get approved for your loan. If you have any questions about the COE, or want to speak with one of our VA home loan specialists, contact us!
Benefits of VA Home Loans
The VA Loan program is one of the most advantageous mortgage plans that are available to veterans here in Colorado and throughout the United States. The Veterans Association has established several guidelines and benefits for this program, and we, as your local broker, are able to match you with the most benefits and the best mortgage rates for your unique situation. The benefits of a VA Home Loan include:
No down payment requirements

Competitive Interest Rates

Similar Closing Costs

No Private Mortgage Insurance Requirements

No Early Loan Pay-Off Penalties

Approval for Lower Credit Scores
When you're looking to apply for a VA mortgage in Colorado Springs, the best way to begin the process is to speak to one of our qualified, VA Approved brokers at The Reichert Mortgage Team. We are able to provide helpful knowledge on the process, help you obtain a COE, and we even offer free credit counseling at our Falcon office. To get approved for a VA loan, we look at the following information:
Certificate of eligibility

Employment and tax information from the past two years

Banking and savings information

Credit Information
Apply online or set up an appointment with one of our specialists, by giving us a call at (719) 205-0413.
As a veteran owned and operated mortgage lending company, the VA loan program holds a special place in our hearts. That's why we started our Pikes Peak Heroes program to offer you even more benefits when it comes to purchasing a home and closing a mortgage. With this program, we are able to give back to our military community in so many ways, and we're grateful to be able to share that with you. To learn more about the VA home loan program and, contact us  We look forward to working with you!
Being a veteran-owned and operated company that serves the community of Colorado Springs daily brings our team great joy. one of our favorite ways to serve the community of Colorado is by providing our FREE education resources. Here you will be able to learn about VA loan limits, down payment systems, and much more.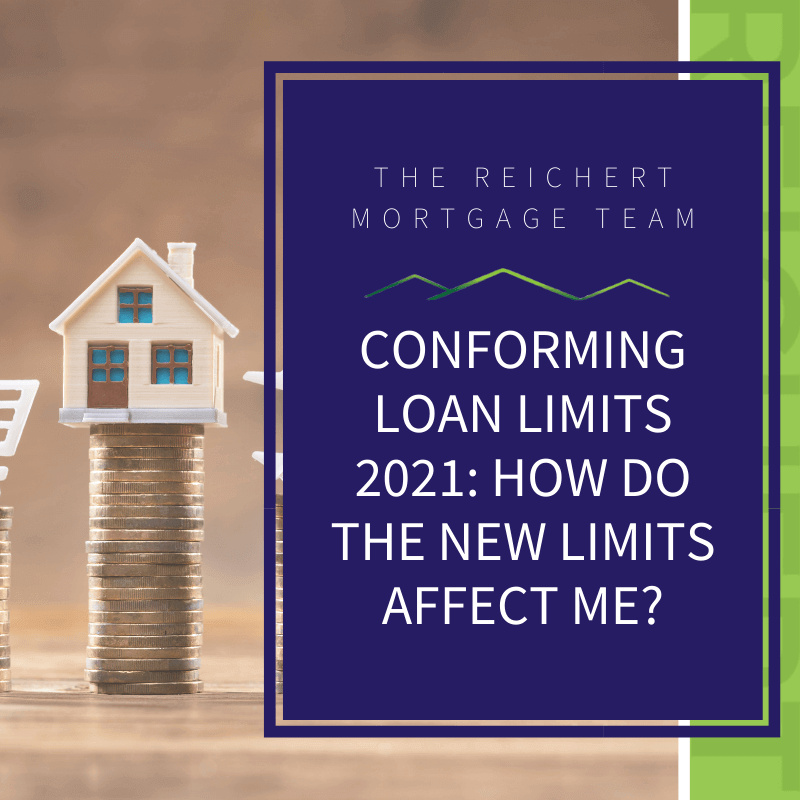 Each year, the Federal Housing Finance Agency (FHFA) revises conforming loan limits for the upcoming year. These are revised according to the housing market to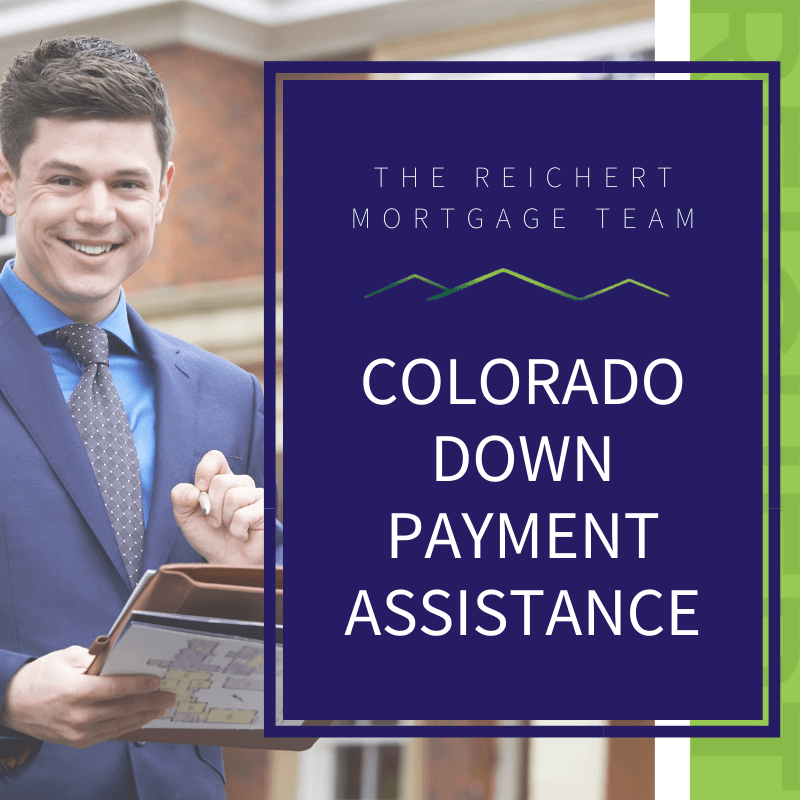 Over the last couple of months, you have been scrolling through house listings, daydreaming about your first future home. You have been diligent about your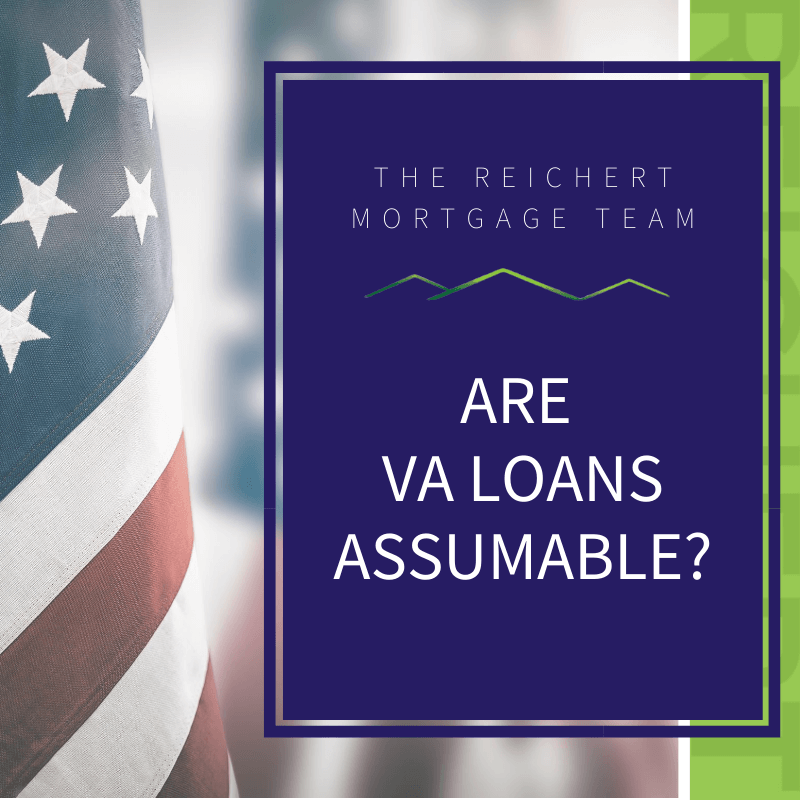 Living in Colorado Springs, we are honored to be surrounded by many active-duty members of the military and veterans. As a veteran myself, I am
The Reichert Mortgage Teams Mortgage Calculators
Conventional home loans are a great option for homebuyers looking to purchase a beautiful home in Colorado. If you are interested in learning about your payment, refinancing a conventional loan, or even how much you can afford check out our mortgage calculators. 
How Can The Reichert Mortgage Team Help?
We are proud to be VA approved brokers here in Colorado Springs. Our team is owned and operated by veterans, and we have dedicated ourselves to serving those who have done the same for our country.
We specialize in VA Home Loans here at Reichert Mortgage, which means that we know exactly what needs to be done to get you the highest benefits for the best loan. When you work with us, we become your partner throughout the entire process; we walk through every step of the process with you, from obtaining a COE (certificate of eligibility) to closing on your home.