Over 140,000 active-duty troops, veterans, and retired service members reside in the greater Colorado Springs area, constituting over a third of the city's adult population. Therefore if you're selling a home in El Paso County, you will likely receive an offer from a VA buyer. Historically, home sellers have been wary of VA loan borrowers due to red tape, but now VA loans are highly competitive and can be a great option for both buyers and sellers.
At the Reichert Mortgage Team, we aim to provide comprehensive mortgage education to home buyers and sellers so they can feel confident in their home loan decisions. As a veteran myself, I'm here to address several myths about working with VA loan borrowers. We want to empower you to sell your home seamlessly while allowing a deserving veteran to find the home of their dreams.
What are VA Loans?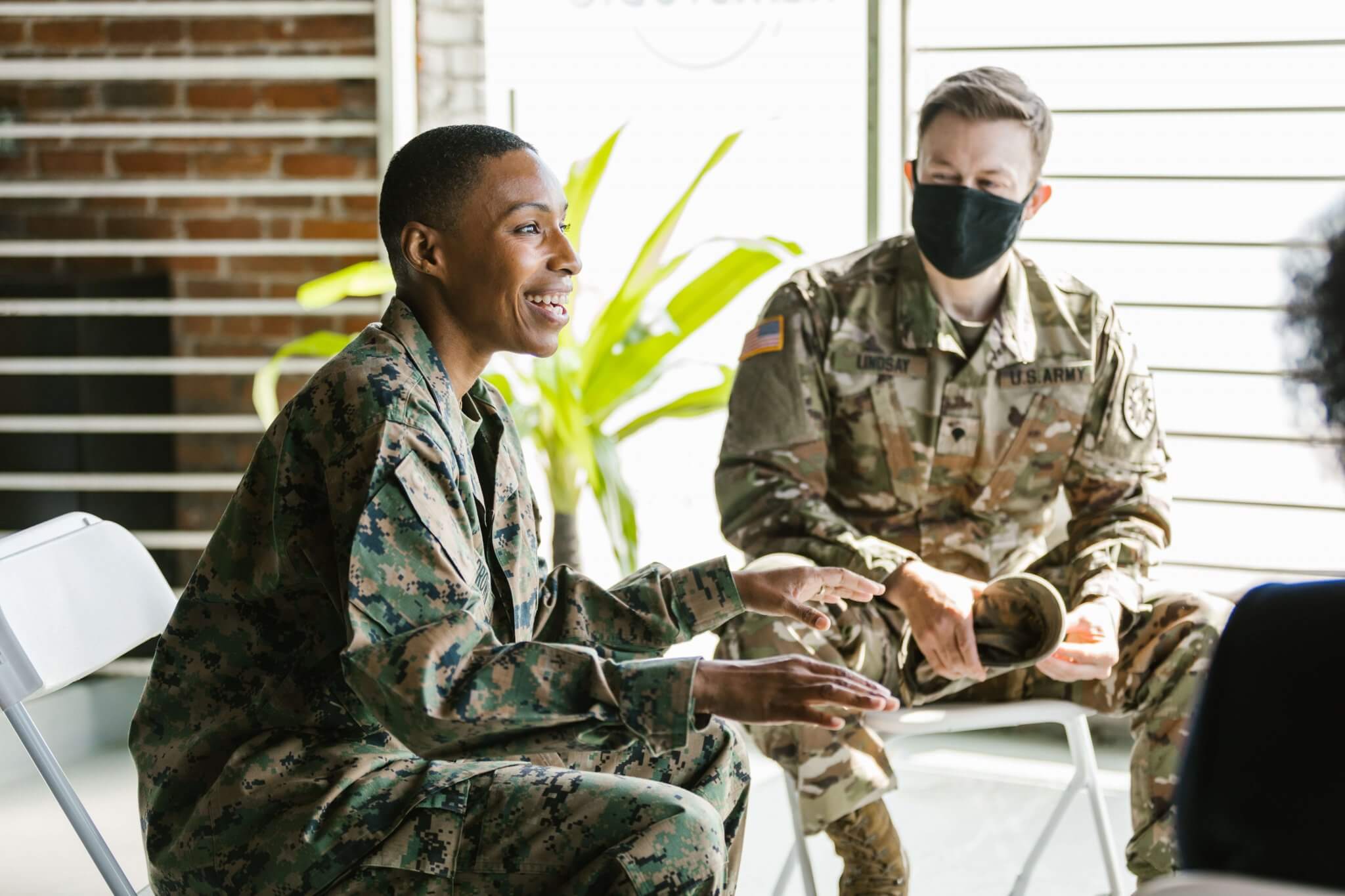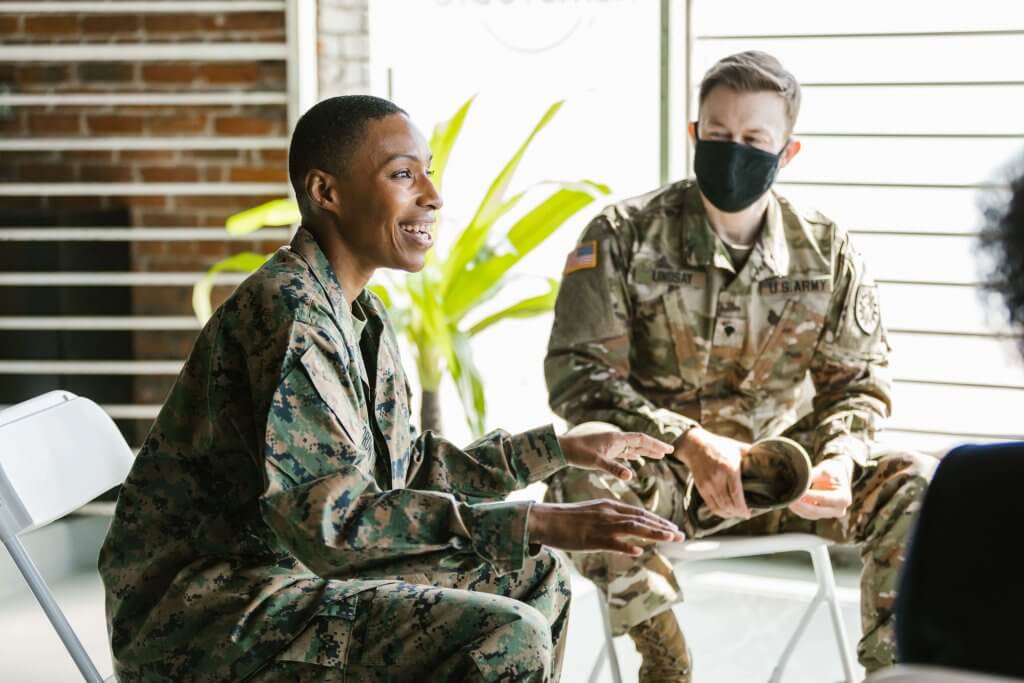 VA Loans are established and guaranteed by the government to assist active and retired military personnel purchase housing. The VA does not originate VA home loans but does set eligibility requirements. Instead, veteran buyers work with a VA-qualified lender.
VA loans require a $0 down payment and often accept lower credit scores than a conventional mortgage. They also don't require private mortgage insurance. Over the past 75 years, VA home loan benefits have increased. For example, as of 2020, veterans with full entitlement no longer have a loan limit.
For VA borrowers, the steps in getting and using a VA loan will look something like this:
Pre-qualify: A VA lender will get an estimate of the type of house the buyer can afford based on income, credit, and entitlement.
Get pre-approved: Mortgage lenders will verify income and other financial information to determine the purchase price. A pre-approval letter is essential to show real estate agents and sellers.
Make an offer.
Get a VA appraisal: This is a requirement of VA mortgages and determines that the house meets fair market value and the Minimum Property Requirements outlined by the VA.
Close: After underwriters evaluate the buyer's financial information, the VA loan will close.
The VA appraisal process gives some home sellers pause, but if your home doesn't pass the appraisal, you can make repairs or concessions to still close the sale.
Types of VA Loans
There are multiple types of VA home loan programs, including:
A VA purchase loan allows service members to buy a home with a $0 down payment. Usually, VA-backed loans have better interest rates than loans from a bank or credit union. This loan also has no penalty fee for paying it off early.
A cash-out refinance loan allows military members using a conventional mortgage to swap it out for a VA loan. A VA-backed cash-out refinance loan can also help veterans take cash out of home equity to use it to pay for other expenses, like school, debt, or home improvements.
An Interest Rate Reduction Refinance Loan (IRRRL) allows those with a VA mortgage to replace their pre-existing mortgage with a VA loan. This can help lower monthly payments or make them more stable by moving from a loan with a variable interest rate to a fixed rate.
A VA rehab and renovation loan helps service members improve their homes by financing the renovation cost. The amount they can finance depends on the home's value once repairs and improvements are made.
The Native American Direct Loan (NADL) is available to Native American military veterans to assist them in buying, building, or improving a home on federal trust land.
What are VA Appraisals?
Now that you understand what a VA loan is and some of the benefits for VA borrowers, let's talk about what the process looks like for you as a seller. The main hurdle for sellers is the VA appraisal. When you sell to a VA home buyer, your home cannot be priced above fair market value and must meet certain safety standards.
These safety standards are also known as minimum property requirements or MPRs. If a home fails to meet any of the MPRs, it automatically fails the appraisal and repairs must be made before the loan can close.
The VA appraisal will also compare your home to other properties of the same size, age, and location to determine its value. If the value is equal to or higher than the asking price, you're good to close. If the value comes back below the asking price, then you must lower your asking price or move on to another offer.
What are Minimum Property Requirements for VA Loans?
To sell to a VA buyer, your home must be move-in ready. Here are a few of the MPRs your home must meet to be considered safe, structurally sound, and sanitary per the VA:
Adequate Heating: The home must be able to maintain a temperature higher than 50 degrees Fahrenheit.
Adequate Roofing: No major damage on the roof, holes, or caved-in areas.
Water Availability: Water must be checked for safety, and sewage must be disposed of properly. In addition, water wells must abide by localized laws.
Easy Access Home: No major obstructions that block entering or leaving the home.
No Evidence of Termites: No termite infestation or substantial wood decay.
To pass the VA home appraisal, fix any major damage, and ensure your home is clean. An experienced real estate professional can also help you identify potential problems and price your property fairly.
How Long Do VA Appraisals Take?
After home appraisers take the report, it is uploaded to the VA's portal, usually within 15 days in Colorado. After the report is uploaded, it will be reviewed by a VA-approved appraiser or the mortgage lender's Staff Approved Reviewer (SAR). This review determines if the estimated market value of the home is accurate and if the property meets MPRs.
In the best circumstances, the report will be reviewed within five business days if all loan requirements are met. The lender's SAR will issue a Notice of Value (NOV) to inform the buyer that the home has met the requirements to close the loan.
If your home does not meet all the requirements, then the buyer will likely try to negotiate repairs or a lower asking price. You can choose not to negotiate but even non-VA buyers can request concessions if a home needs repairs.
How Does Using a VA Loan Impact the Seller?
While VA home loans were designed to help brave military personnel, they were not necessarily intended to cover sellers. However, after almost eight decades after the original GI bill was formed, many concerns about VA loans have been resolved.
Pros and Cons of VA Loans for Sellers
Benefits of a VA loan for sellers include:
Faster closing time
VA buyers typically have more buying power
VA buyers are more likely to be approved for a loan
Disadvantages include:
The home must be move-in ready
The asking price must be at or below market value
The appraisal process can cause delays
Common Myths about Selling to a VA Buyer
Though the VA appraisal process can be a bit tricky to navigate if you aren't prepared, that's really the only disadvantage of selling to a VA buyer. Here are a couple of other common myths that make sellers wary of VA buyers:
Myth 1: The seller must pay VA loan closing costs
It is a common misconception that sellers should avoid VA buyers since they must pay closing costs. This is a myth. Seller concessions allow for the option to pay for some closing costs. However, sellers are not required to pay any closing fees. 
VA loans don't require borrowers to pay closing tax fees, application costs, etc. Instead, these are often included in the mortgage lender's fees. 
Myth 2: VA loans are less likely to close
According to the August 2019 Ellie Mae Originations report, 66% of homebuyers using a VA home loan closed. Conversely, only 54% of homebuyers with a conventional loan closed.
VA loans are incredibly competitive compared to conventional loans, with an average closing time of 42 days. As a mortgage broker specializing in VA loans, we can streamline the closing process by making the underwriting decisions, funding the loan, and sending the loan to the VA for insurance.
Let Reichert Mortgage Team Answer Your VA Loan Questions
I am honored to be a veteran, so I want nothing more than to serve my community. VA loans benefit both VA home loan buyers and sellers, so we want to make selling to a VA buyer easy and stress-free. Contact us today if you have questions about VA loans and how they can impact the mortgage process. We are here to serve our neighbors in the incredible city of Colorado Springs, Falcon, Peyton, and beyond.