Even if you have an above-average credit score, a fantastic debt-to-income ratio, and sizable collateral, lenders require an appraisal to close your VA home loan. There are two main reasons for this. First, appraisals help determine whether your home's contract price is fair. Second, VA appraisals ensure veterans are buying homes that are safe, structurally sound, and sanitary (the three S's). This VA appraisal checklist will help you avoid closing issues as a VA loan-qualifying homebuyer.
As a veteran-owned mortgage broker in Colorado Springs, our team of VA home loan experts is here to help! Keep reading to learn what appraisals are, how long they take, and the VA's Minimum Property Requirements. At Reichert Morgage, we help military members and their families understand the VA loan process.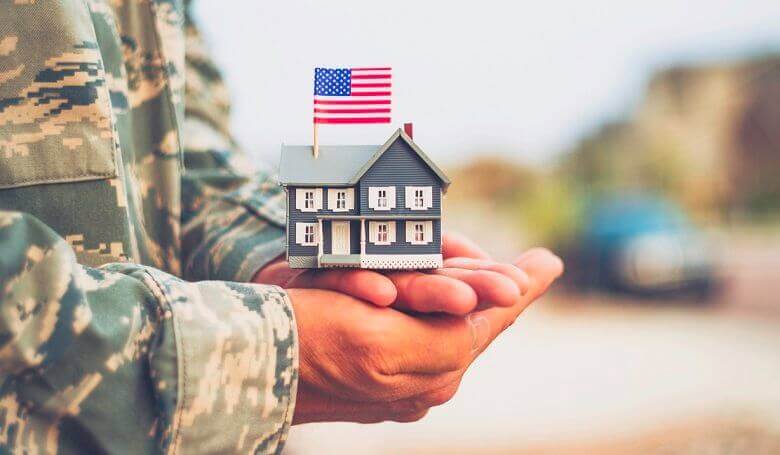 Appraisals vs. Home Inspections
What are Home Appraisals?
Appraisals are not home inspections. An appraisal is a professional evaluation of your home to ensure the asking sale price does not exceed the fair market value. Appraisers inspect the home to see if it meets MPR, which is what our VA appraisal checklist is based on. They also compare the home to other properties of the same size, age, and location and evaluate amenities. Then they will gather this information into an appraisal report.
Interpreting Home Appraisal Results
To close on the home, the appraisal value needs to be higher than the home's asking price. Your lender cannot give more than the appraised amount per the Department of Veterans Affairs guidelines. Frequently, the appraiser and the home seller can negotiate a better deal based on the appraisal and lender requirements. 
You cannot get a VA loan without an appraisal because it ensures the lender is not overlending. While the appraisal fee is your responsibility, your lender will order the appraisal once your home is under contract. Appraisal fees range from $750 to $950 with a 15-day turnaround in Colorado but vary across the nation.
VA appraisers are certified professionals with backgrounds in real estate and home inspections. These professionals undergo training to be certified, as per law in all 50 states. While appraisers and inspectors have a lot in common, they also have some key differences.
What Are Home Inspections?
A home inspection is an in-depth look at your home's physical condition. Home inspectors create reports that detail the condition of your home's structure, plumbing, electricity, possible mold or radon, and more. Home inspectors do not tell you the valued price of your home. They will give you an unbiased, detailed account that highlights any looming problems, both immediate and long-term.
The VA does not require home inspections. They are highly recommended, however, to ensure you make a good long-term investment.
VA Minimum Property Requirements
Appraisals determine whether your home meets the VA's MPRs to close on the loan. These requirements ensure veterans and military families have a home that abides by the three S's. If the contracted home is not safe, sound, and sanitary, repairs will be necessary before you can close. Completing this VA appraisal checklist will ensure that you are on the right track. Here are a few of the property requirements your appraiser will be looking for:
Residential property status – Because VA loans help military service members finance a primary home, they do not include commercial buildings.
Adequate heating – The home must maintain a temperature higher than 50 degrees Fahrenheit. Homes that use a wood-burning stove must rely on conventional heating to provide adequate heating.

Water availability – Water must be checked for safety. Sewage must be safely disposed of, and wells must abide by localized laws.

No health/safety hazards – Homes must be free of health or safety hazards. For example, no nuclear waste or radon poisoning, and stairs should have existing guard rails.

Adequate roofing – The home cannot have significant hail damage, holes, or a caving roof.

Easy access to the home – There must not be any obstructions to prevent entering or exiting the home.

No evidence of termites – There cannot be evidence of substantial wood decay or termite infestation in the home.

Crawl spaces are not moist – The home will not meet MPRs if there is moisture in the basement or signs of leaking.

Veterans Affairs establishes MPRs to protect you and your family and your home's marketability. Generally speaking, all VA loan homes need to be move-in ready, or else finalizing the VA home loan is impossible. If problems arise, you can ask your seller to repair them, offer to pay for the repairs, or walk away from the home. You can still mediate these issues to get your VA loan approval, however.
VA Appraisal Timeline
1. Report Creation
While a VA appraiser has an important job, they do not have the final say on your loan. These professionals are simply the ones making the report on the home. After the appraiser completes their report, they will upload it to the VA's web portal. In Colorado, this usually is completed within 15 days.
2. Report Review
Following this upload, the report will be reviewed by a VA-approved appraiser or a loan lender's Staff Approved Reviewer (SAR). These VA representatives review the appraisal to determine if the estimated market value is correct and if the home meets all of the MPRs.
3. Notice of Value
Your SAR should issue a Notice of Value (NOV) within five business days, which informs your lender if you meet all the closing requirements. If everything goes perfectly, your home may be appraised and closed within 20 days in Colorado.
4. Clarification, Repairs, or Negotiations
On the other hand, if the SAR has questions or needs clarification on the appraisal, this could take time. If your home does not meet the requirements, then you or your appraiser can negotiate with the seller to lower the home's selling price to the appraisal value. You or your appraiser can also negotiate necessary repairs to close the deal.
Possible setbacks from the appraisal process mean you have to be very careful about what home you choose. If you carefully read this checklist, you know what to look for when buying a home with a VA loan.
5. Approval
If all goes well, the appraisal will be finalized. You will be on your way to finalizing your VA home loan!
VA Loan Experts | Reichert Mortgage Team
The appraisal process can be frustrating, so it is crucial to work with someone who understands the VA loan process. Our VA appraisal checklist is a great place to start but cannot replace a qualified loan officer. At the Reichert Mortgage Team, we help families across southern Colorado finance their homes with great mortgage rates. We also consult clients on reducing their payments or interest rates through VA refinancing. We are passionate about helping our Colorado community with their VA loan needs. If you have questions about VA loans, contact the Reichert Mortgage Team today!