As a veteran-owned mortgage broker in Colorado Springs, there is nothing our VA loan experts enjoy more than connecting with members of our military to secure VA loans. We sincerely appreciate the service to our country that members of our community have provided, so we are proud to give back through VA loan education, home loans, and our Pikes Peak Heroes program.
When navigating the world of VA loans, it can be easy to get caught in all of the technical terms set by the Department of Veteran Affairs, which is why we value providing our neighbors with information about every aspect of VA loans. VA loan entitlement is a key factor in the VA loan eligibility process, as it determines how much you can borrow for a home loan before having to provide a down payment. Home borrowers may also be able to use their VA entitlement to secure an additional VA loan, so it is important to understand how every aspect of entitlement works for members of the military.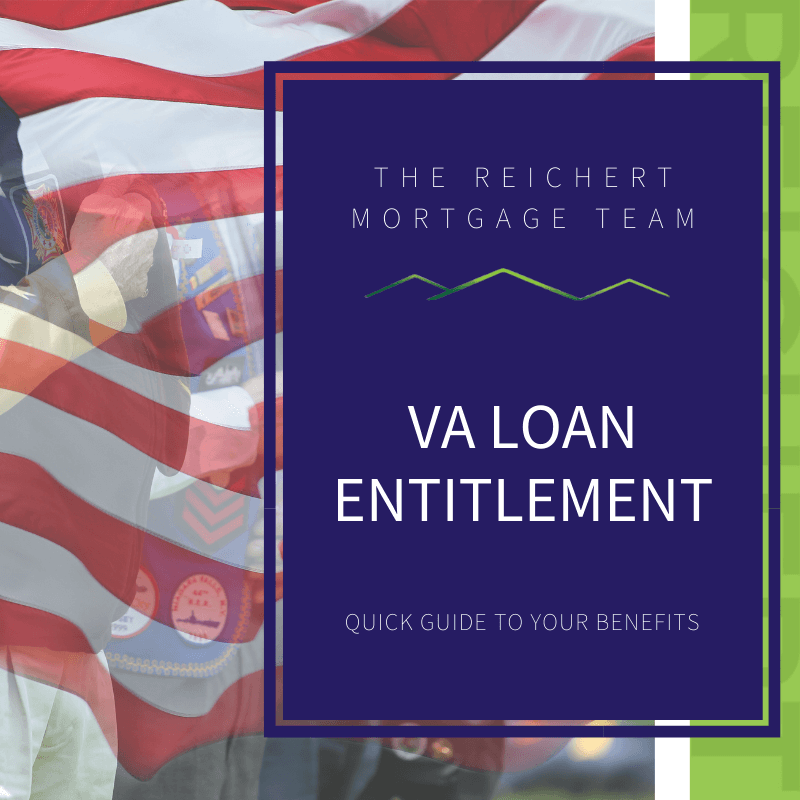 What Is VA Loan Entitlement?
VA loan entitlement defines the dollar amount that the Department of Veterans Affairs agrees to pay back to the lender in the case where a borrower defaults on a loan. VA entitlement allows military members to secure the benefits of VA loans such as no down payment by providing the lenders with a threshold of security.
Types of VA Loan Entitlement
There are two main types of VA loan entitlement: basic entitlement and bonus entitlement. Basic VA loan entitlement equates to about 25% of the home loan, given the loan doesn't exceed a total of $144,000. With home loans typically exceeding that amount across the United States, the VA created bonus entitlement. Bonus VA loan entitlement is a second tier of entitlement designed to provide a greater cushion, allowing homeowners to borrow more. Typically, the two entitlements together reach $113,275, allowing borrowers to secure a VA loan in their desired county.
VA Loan Limits
VA Loan Limits are determined by the lender with maximum total amounts set at the county level. Ultimately, the amount you can secure is determined by how well your criteria match the standards provided by your local mortgage lender. Your VA loan entitlement doesn't determine how much money your total loan can be, but rather it acts as a threshold that determines whether you will need to provide a down payment.
How Many VA Loans Can I Have?
If a borrower does not use all of their entitlement, then they may be eligible to use leftover entitlement to secure a second VA loan. While this is a rare occurrence, using leftover entitlement can help military members who have been reassigned, but aren't looking to sell their current home, secure a second VA loan. Additionally, veterans or surviving spouses who pay off their VA loans may have their entitlement restored and secure a new VA loan with full benefits. It is important to note that if you sold your home before the VA loan was paid off and the buyer assumed your VA loan, then you may not be able to restore entitlement until the previous loan is paid off. 
VA Loan Experts | The Reichert Mortgage Team
In order to understand how much VA loan entitlement you qualify for in the specific Colorado county, you would like to reside, connect with our VA loan experts at The Reichert Mortgage Team. Our experienced professionals will take the time to fully understand your situation in order to help secure the best VA loan option for your specific needs. We are proud to represent our neighbors across Colorado Springs, Falcon, Monument, and the surrounding communities to secure the best VA loans possible.