Whether it is a VA home loan or a conventional mortgage, many people have their home loan applications denied because of missing documents or unsigned paperwork. In fact, missing VA loan documents and unsigned paperwork are two of the biggest reasons veterans have delays during the loan process.
It is important to ensure you have all the required documents accessible to prevent this from happening. At Reichert Mortgage Team, a mortgage broker in Colorado Springs, we want to make this process as easy as possible. That is why we have prepared this VA loan documents checklist to help you out.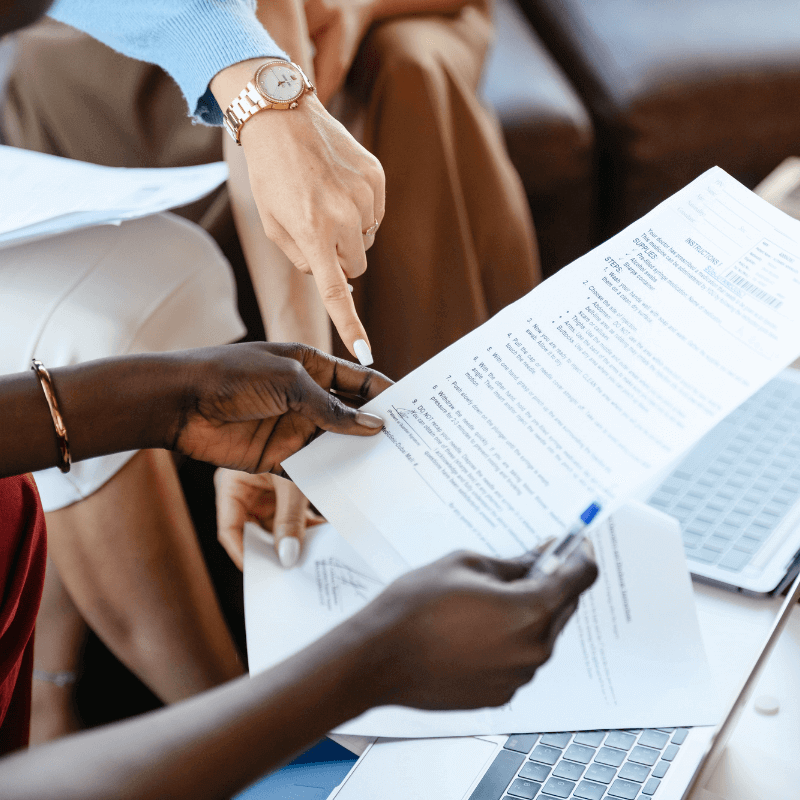 What is a VA Loan?
A VA loan is a mortgage loan only available to veterans, service members, and their surviving spouses. This enables these individuals to purchase a home with no down payment and no private mortgage insurance at a competitive interest rate.
The Department of Veterans Affairs created this program to help veterans, families of veterans, and service members purchase homes. As a veteran-owned mortgage broker, we provide VA loans to the southern Colorado area. We want veterans to be able to have a safe and reliable home, and we'll use our expertise to help you purchase a home with your hard-earned benefits.
To avoid delays, review this VA loan document checklist before meeting with your loan officer:
1. An Identification Card
When you apply for a VA loan, you must provide proof of your identity. Documents that prove identity include:
Driver's license
State-issued ID card
Government-issued identification, such as a passport or social security card
Your ID should have your full name, photograph, and date of birth. Be prepared to send a picture or a copy of one of these identification documents. If you do not have access to a scanner, most lenders will accept a picture as long as your ID is clearly visible, in color, easy to read, and on a plain background.
2. Verification of Employment
The second piece of VA loan documentation you'll need to provide is proof of employment or income. You must verify all your sources of income and present either a written or verbal statement of employment. Depending on your financial situation, these are some documents that can be counted as a verification of your employment:
Verification of liquid assets
2 years of W-2 statements
Most recent pay stubs
VA disability award letters
Social security award letter verifying income
Most recent bank statements
Retirement/investment accounts
Divorce decree verifying proof of child support or alimony
If you are self-employed, these are some forms of documents you may need to have on hand:
1099s
Commission income
Income from rental properties
2 years of federal tax returns
3. Certificate of Eligibility
The Certificate of Eligibility is a formal document issued by the Department of Veteran Affairs stating that you are eligible for the home loan benefit.
While you do not need this documentation to start the VA mortgage process, it is important that you be prepared for later.
In rare cases, you might be asked to provide additional documentation about your service history to secure the Certificate of Eligibility. For instance, veterans discharged from service may need a DD-214, and those on active duty may need to provide a Statement of Service (provided by their commanding officer). A National Guard member will also need to provide their point statement.
However, requirements for the Certificate of Eligibility vary, so it is important to get in touch with your VA lender to ensure you have the correct VA loan documentation.
4. General Information
When applying for a VA loan, you will need to provide your current address, along with a valid phone number and email address.
Depending on how much you have moved around in the past couple of years, you may have to provide some of your past addresses. If you rented at any of your previous places, make sure you have your proof of payment and residency ready to give over to your loan officer, such as a lease and rent receipt.
Usually, your loan officer will ask you for these later in the VA loan process, but we want you to be as prepared as possible, so you are able to get approved for your VA loan.
VA IRRRL Documentation Requirements
When you get approved for a VA loan, you get access to beneficial mortgage refinancing programs. The VA Streamline Refinance, also known as the Interest Rate Reduction Refinance Loan (IRRRL), is one of the most effective ways to lower a veteran's monthly payment and interest rate.
Most individuals prefer this program as a way to streamline refinancing with less documentation. For example, if you already provided your DD-214 and COE with your VA loan, you might not have to provide those other documents.
VA IRRRL documentation requirements are much less strict, so you will NOT need to provide the following:
Credit reports
Employment verification
Home appraisal
Income documents
At a minimum, you should expect to provide:
Documentation on your current loan, including a lender cover letter and loan summary sheet
Your Certificate of Eligibility
A signed acknowledgment of the impact of refinancing on your monthly payments and interest rate
Documentation guidelines vary depending on the loan officer. So it is important to ask your lender about any other forms of documentation you may need to provide during the VA loan process.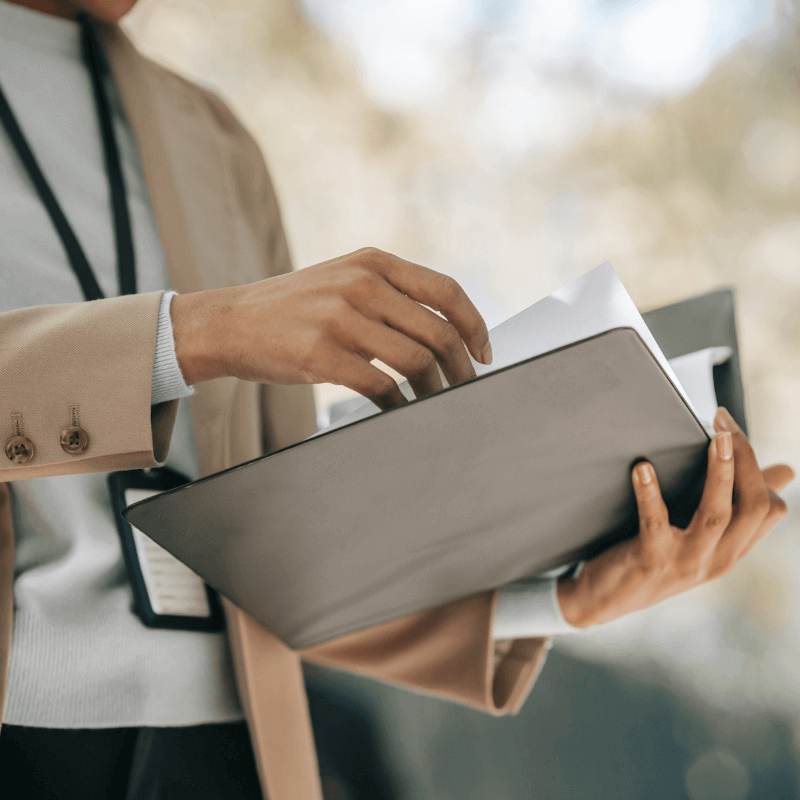 Buy the Home of Your Dreams With a VA Loan from the Reichert Mortgage Team
Many forms of documentation must be provided before closing on a home and receiving a VA loan. A VA loan is a great way for veterans to finance their homes. However, the process can be lengthy and tiring.
At the Reichert Mortgage Team, we want to make this process as seamless as possible for you. We are proud to serve Colorado Springs as the best mortgage broker. We work alongside our clients to help answer any questions about VA loan documentation, FHA loans, home appraisals, and any other questions you may have about buying a home. To learn if you qualify for a VA loan or if you have any other questions about home mortgages, contact the Reichert Mortgage Team today!