After applying for a home loan, one condition for approval might be having a Private Mortgage Insurance (PMI) policy. Home loans can be a tricky process, especially for new homeowners. Adding the extra layer of PMI to a loan can be confusing. What is it? Why do you have to pay for it? These seven FAQ's can help clear up just what PMI is. For more information on buying your first home or the steps of the mortgage process visit our blog.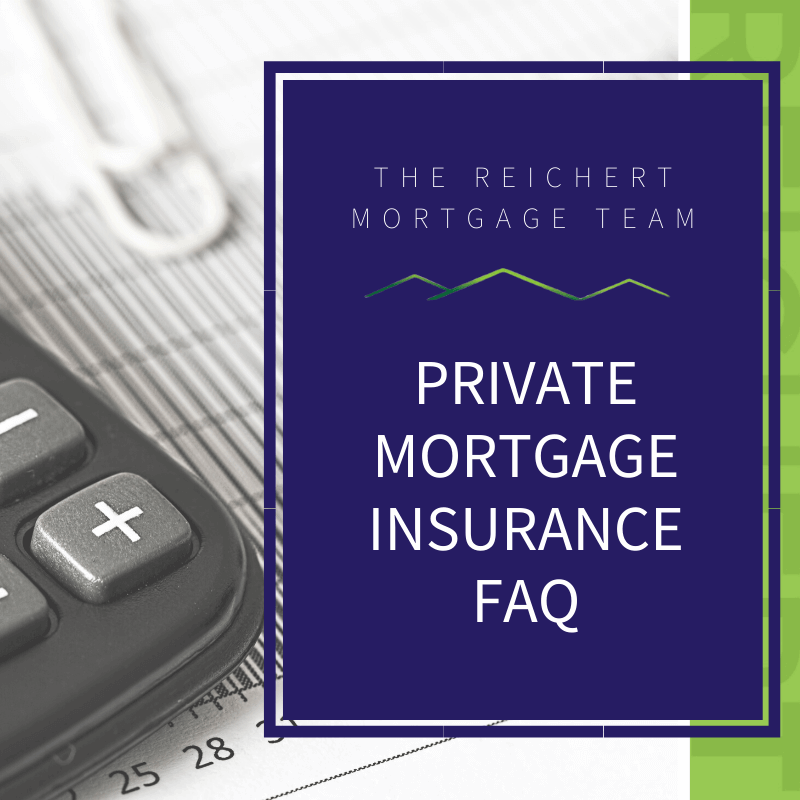 1. What is PMI?
The first thing to know is what PMI is. PMI, or Private Mortgage Insurance, is an insurance policy protecting the lender from defaults during high-risk loans. This insurance is required when the loan-to-value (LTV) percentage of your property is 80% or higher, or in other words, when the down payment is less than 20%.
2. Why do I need a PMI policy?
A PMI policy protects you and the lender in the case of default. Having this policy helps the lender cover risk of default, so they will be more likely to approve a loan in the case of a low down payment or low credit score scenario. The PMI is designed to protect both parties in the event that the mortgage is no longer able to be paid or defaults in another manner.
3. Who is required to have PMI?
Typically, PMI is required for those whose down payment is less than 20% of the value of the home. For example, if the value of your home is $100,000 and the down payment was $15,000, this is only 15% of the value of the home, requiring PMI. However, if on that same house the down payment was 25,000, equalling a 25% down payment a PMI would no longer be required. Additionally, having a low credit score may impact the decision for PMI, even if the down payment is met.
4. How do I avoid the PMI requirement?
The easiest way to avoid the PMI requirement is by simply paying a down payment of more than 20% of the home's value. However, this is not an option for some people. There are a few more opportunities for homebuyers to avoid PMI.
Certain lenders offer qualifying homebuyers affordable assistance that remove the PMI requirement.
Veterans can apply for a VA loan which includes a $0 down payment and no mortgage insurance.
"Piggybacking" is another option in which the homebuyer takes out a smaller loan to cover the down payment, avoiding PMI.
5. How is PMI paid?
PMI is paid by the lender, but it is transferred to the homebuyer as part of the loan payments. After the initial upfront cost, the PMI price is tacked onto monthly mortgage payments. Otherwise, the homebuyer can choose to pay in annual, monthly, or single installments.
6. When can I cancel PMI?
There are many factors that determine eligibility for cancelling the PMI policy including the type of loan, duration, and history of payments. However, the main determinant is when the principal balance of your mortgage is 80% completed. In other words, the loan-to-value (LTV) is at 80% or the loan is 80% paid off.
7. Are PMI and MIP the same thing?
While Mortgage Insurance Premium (MIP) is a type of mortgage insurance, it differs from PMI. MIP is only used with government loans, such as those involving the Federal Housing Administration (FHA). MIP is typically always required for a government loan, while PMI can be avoided in the first place.
Learn More About PMI |The Reichert Mortgage Team
Here at The Reichert Mortgage Team, we're proud to be your local mortgage broker in Colorado Springs. We are here as a resource for our community, to provide both knowledge and solutions to mortgage issues. If you have any questions about the mortgage process or want to get pre-qualified for a home loan, contact us. As a veteran-owned and operated mortgage broker, we specialize not only in mortgage solutions but also in VA home loans.