With five military bases in Colorado Springs, you don't have to go far to run into a veteran or active service member. Our local businesses recognize the importance of our military service members and their sacrifices to serve our community. Many local establishments offer military discounts or appreciation weeks as a small token of their gratitude. The Cheyenne Mountain Zoo's military appreciation week is coming up next month and is a great way to spend time with your family this September.
The Reichert Mortgage Team is a veteran-owned mortgage company located in Colorado Springs. We understand the sacrifices you and your family made during service, which is why we offer veteran resources to help with everything from employment to housing. As a current or former service member, we know you are navigating a lot, so we hope you take some time off to relax and enjoy your family.
What is the Cheyenne Mountain Zoo offering for Military Appreciation Week?
The Cheyenne Mountain Zoo is offering 50% off admission to all active military, veterans, and retired military personnel. The discount also applies to spouses and children. All you need to do is reserve your tickets online and bring a military, veteran, or military spouse ID to the zoo.
When is Military Appreciation Week?
Cheyenne Mountain Zoo's military appreciation week is Monday, September 12th through Sunday, September 18th. The cheapest days to go are Monday-Thursday. The zoo will be open from 9 am-5 pm.
Where is Cheyenne Mountain Zoo?
The Cheyenne Mountain Zoo is located at 4250 Cheyenne Mountain Zoo Rd, Colorado Springs, CO 80906. It is in the foothills of the Rocky Mountains near the intersection of Academy and Broadmoor Bluffs Dr.
Who's Sponsoring Military Appreciation Week at the Zoo?
Several local businesses are sponsoring military appreciation week at the zoo, including Ent Credit Union, Black Bear Diner, and Children's Hospital Colorado, Colorado Springs.
Things to Do at the Cheyenne Mountain Zoo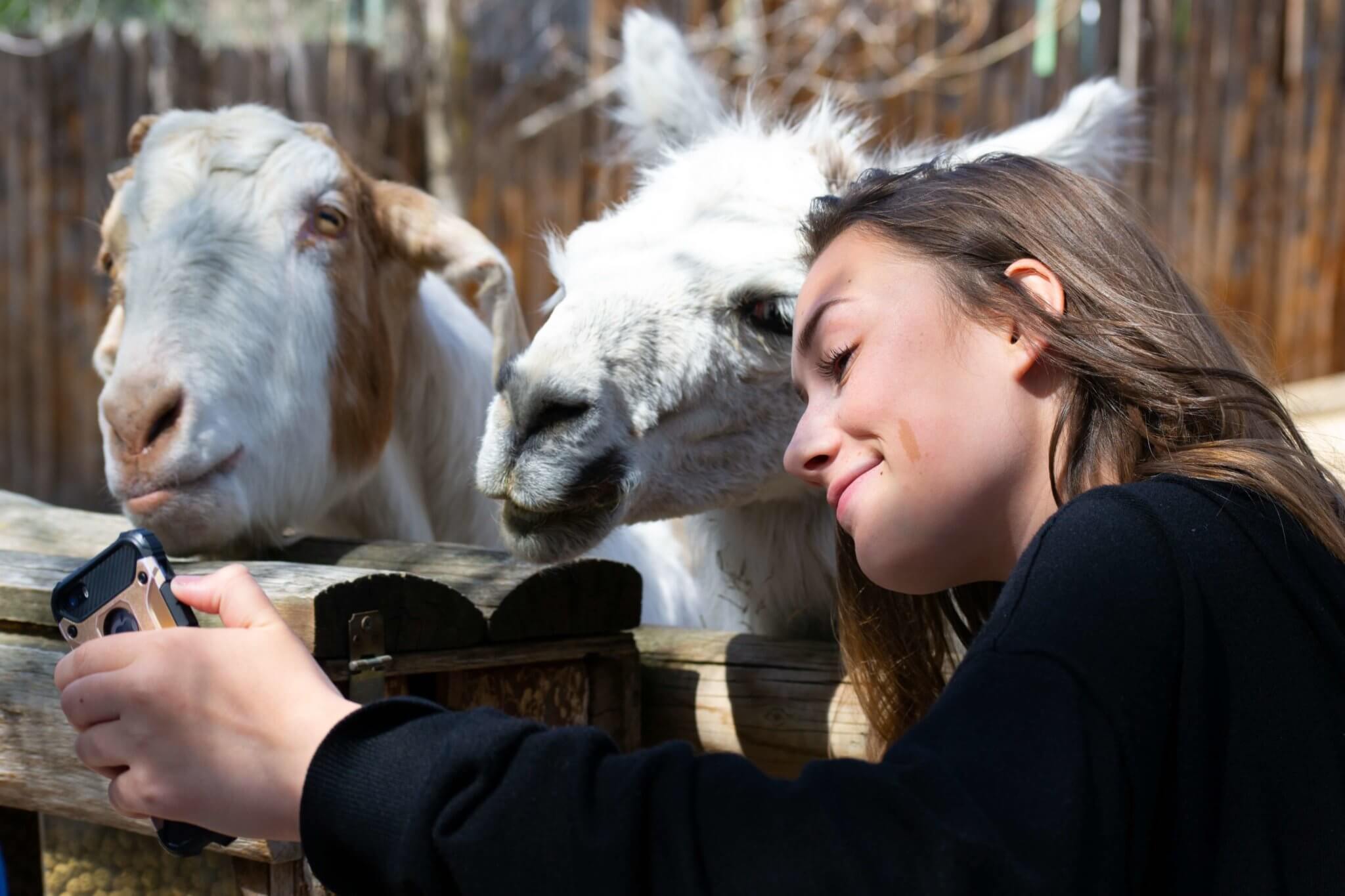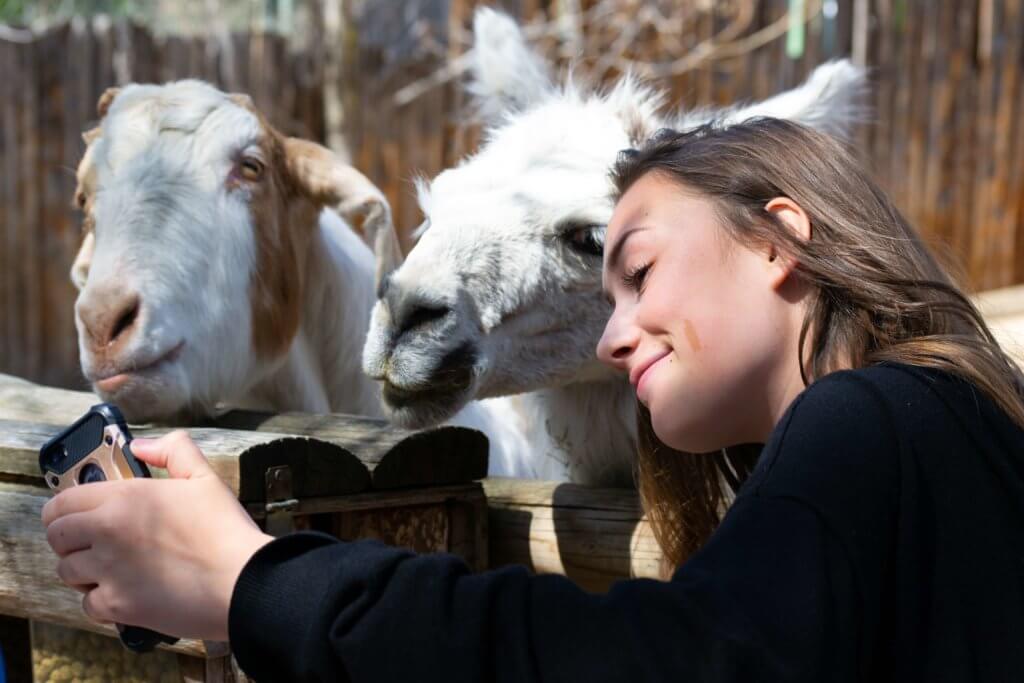 In addition to the exhibits which will take you to Africa, Asia, and Austrailia, Cheyenne Mountain Zoo offers hands-on experiences and animal feedings for children and adults. Your kids will love feeding the elephants, giraffes, and budgies. Trained handlers also conduct animal demos throughout the day. You can view scheduled experiences for your chosen day on the zoo website.
The Cheyenne Mountain Zoo's other attractions include the Mountaineer Sky Ride, which is a chairlift-style experience that lets you get a bird's eye view of the zoo. Your zoo pass also includes access to the Will Rogers Shrine of the Sun, which is a mountain landmark that you've probably noticed if you've spent any time exploring the Broadmoor area or North Cheyenne Canon Park.
What to Pack for the Zoo
At over 6,700 feet above sea level, Cheyenne Mountain Zoo is the highest elevation zoo in the U.S. Your packing list won't look different than for any other Colorado adventure, but here are a few things that you'll definitely want to bring:
Sunscreen
Water
Comfortable shoes
Snacks
Rain jackets or sweatshirts
Sunglasses
Tissues
Hand Sanitizer
As long as you're prepared for a decent amount of walking and Colorado's rapid weather changes, you should be set for your trip to the zoo.
Connect with the Reichert Mortgage Team
As a veteran-owned mortgage company in Colorado Springs, we want to promote events that either support veterans or strengthen our Colorado Springs military community. We think this event is a great way for military members to unwind with their families and connect with other military families in our community. The Reichert Mortgage Team is proud to serve as a resource center for veterans and active-duty military. If you have questions about homeownership or want to hear more about community events for veterans, contact our team today!