As a veteran owned mortgage company in Colorado Springs, the heart of The Reichert Mortgage Team is rooted in the ability to support heroes throughout the community. We are able to express our gratitude for heroes such as firefighters, police officers, medical professionals, veterans, and more through our Pikes Peak Heroes program. We want to take our ability to say "thank you" one step further and feature a hero on our blog!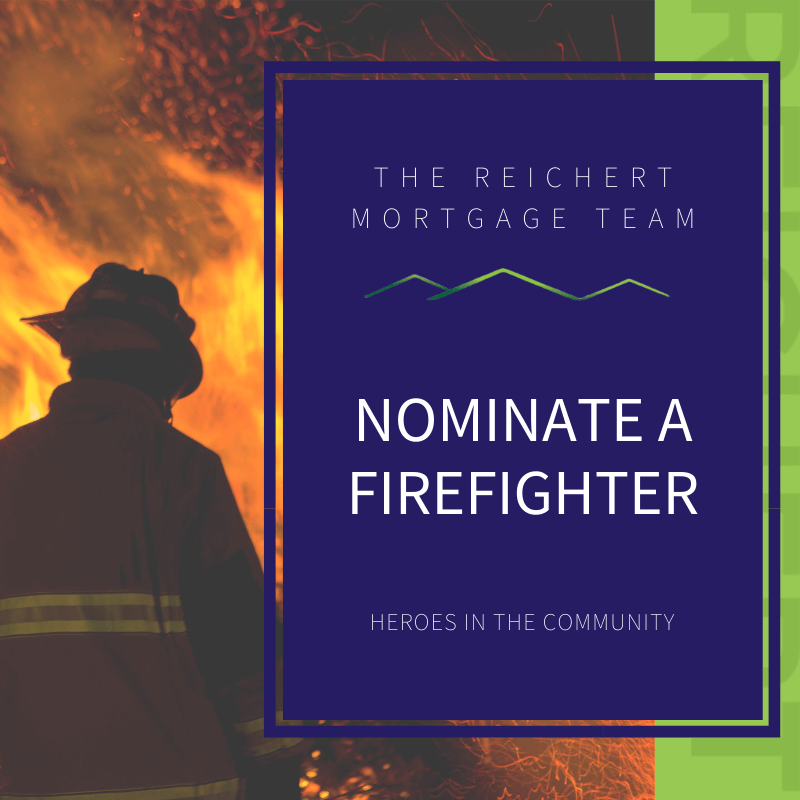 For this month, we are honored to extend the opportunity to nominate the incredibly brave, tireless firefighters in our community! Firefighters put everything on their line to help our neighbors throughout Colorado Springs, Falcon, Monument, and the surrounding communities. From caring for injured individuals to facing the unthinkable wildfires that have devastated Colorado, firefighters are truly remarkable individuals.
Living in the gorgeous city of Colorado Springs comes with the territory of dealing with devastating wildfires that destroy homes, displace families, and pummel the air with smoke and ash. Firefighters must transition from joyful moments with their loved ones to sleepless nights of battling beastly fires. Their families must hold their breath as they watch the news, knowing that their beloved firefighters are risking it all to protect their neighbors throughout Colorado.
If there is a firefighter in your heart that deserves recognition for their service, then take a moment to nominate them as a hero in our community! Each day, firefighters in our community serve our neighbors by providing vital services to those in car accidents, aid the injured, and fight disastrous fires. If there is a firefighter that has impacted you or your loved ones, then nominate them to be featured as our hero of the month!
"Thank You" to our El Paso County Fire Departments!