On the last Monday of May, Memorial Day encourages us to reflect on and honor the military members who have served in the United States Armed Forces. In Colorado Springs, we know how important our military personnel is to the community, and there is no better way to give thanks than to get involved by participating in the Annual Memorial Day Run & March to help feed homeless veterans.
Being a veteran-owned mortgage broker in Colorado Springs, our values of integrity, service, and community are important to the Reichert Mortgage Team. As a VA-approved mortgage broker, we are passionate about serving families across southern Colorado and helping veterans achieve their home buying goals. We are always looking for opportunities to get involved in Colorado Springs and give back to our military community.
What is the Memorial Day Run & March?
The 8th Annual Memorial Day Run & March is a way for civilians, veterans, and military members to get involved, challenge themselves, and give back to the community to help feed homeless veterans. The event has multiple categories for participants, including the in-person 5K Ruck March, the virtual 10K Run, and the in-person 30K March for uniformed military.
Runners are encouraged to fill their rucksacks or backpacks with 25 pounds of nonperishable food items to be dropped off at the end of the run. As the largest food donation event in Colorado, proceeds and donations from the run will help feed homeless veterans in Colorado.
Where is the Memorial Day Run & March?
Participants are able to get involved in person or virtually. The in-person event is Saturday, May 28th, 2022, at UCHealth Park in Colorado Springs, Colorado. For virtual participants, runners can race and record their time any time between now and May 31st, 2022, at midnight. The leaderboard for runners will be live from May 10th to May 31st.
Why Register for the Memorial Day Run & March?
The proceeds of the registrations and donations from participants will go directly to the Colorado Veterans Project to assist veterans and service members in Colorado. The Colorado Veterans Project is a 501(c)(3) nonprofit organization that hosts special events in order to raise awareness and funds for local veterans and veteran organizations in Colorado. The Colorado Veterans Project operates under the mission to build a stronger and more supportive community for veterans and their families.
Participants are encouraged to donate nonperishable food items to help with the food assistance needs of homeless veterans in the community. Runners who register for the event will receive:
An exclusive race t-shirt
A finisher medal
A timing bib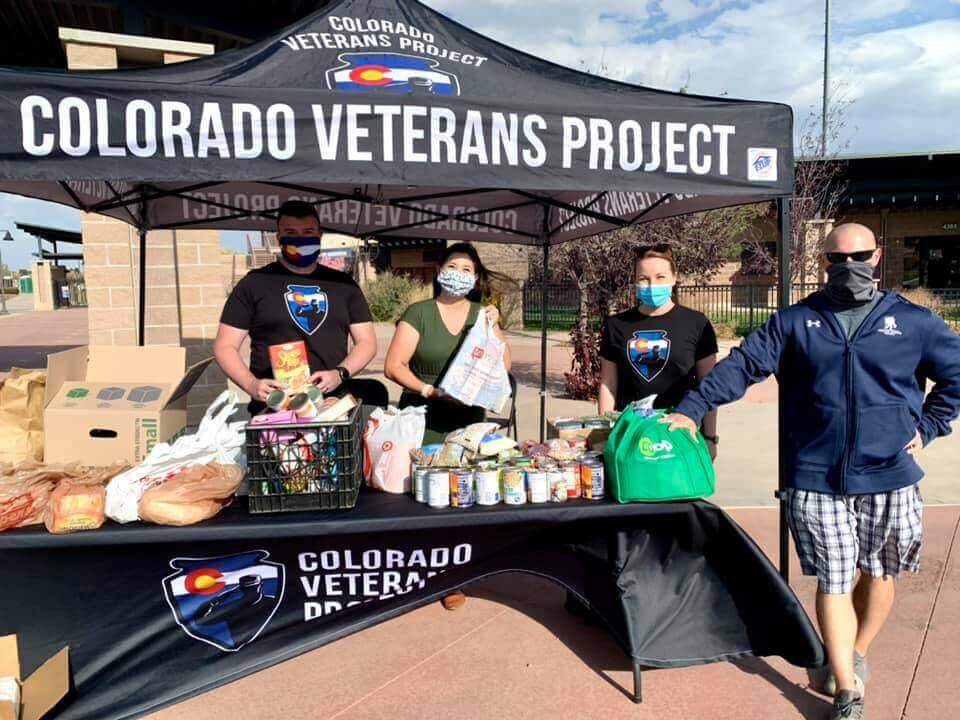 Other Ways to Participate
For individuals wanting to get involved but not wanting to run, there are many ways to give back. Participants can sponsor the 8th Annual Memorial Day Run & March to help the Colorado Veterans Project assist local veterans and veteran organizations. Food pantry donations are also appreciated and encouraged for those looking to get active in the community.
Give Back to the Community With the Reichert Mortgage Team
As a veteran-owned-and-operated small business, the Reichert Mortgage Team is passionate about serving, connecting, and honoring veterans in our community. We are proud to serve our community by sharing local events, giving back through outreach initiatives, and specializing in VA loans to assist military members with homeownership. The Reichert Mortgage Team is your resource for all things community in Colorado Springs. If you are looking for the best mortgage for your home, or if you have any questions about events in Colorado Springs, contact the Reichert Mortgage Team today!