Owning and operating a farm or ranch is not only a lot of work but highly expensive, and acquiring an agricultural loan may feel like an overwhelming task. Fortunately, there are many financing options designed to fit your farm or ranch needs. Whether you want to purchase farm or ranch land, update equipment, or refinance debt, there are many options for farmers and ranchers in Colorado.
At the Reichert Mortgage Team, we are grateful for the hard work that Colorado farmers and ranchers do every day. As a mortgage broker in Colorado Springs, our knowledgeable team is passionate about working with individuals across southern Colorado to find them the perfect farm loan. El Paso County has thousands of acres of farm and ranch land for sale, so there is no better time than now to invest in your future with a farm or ranch loan.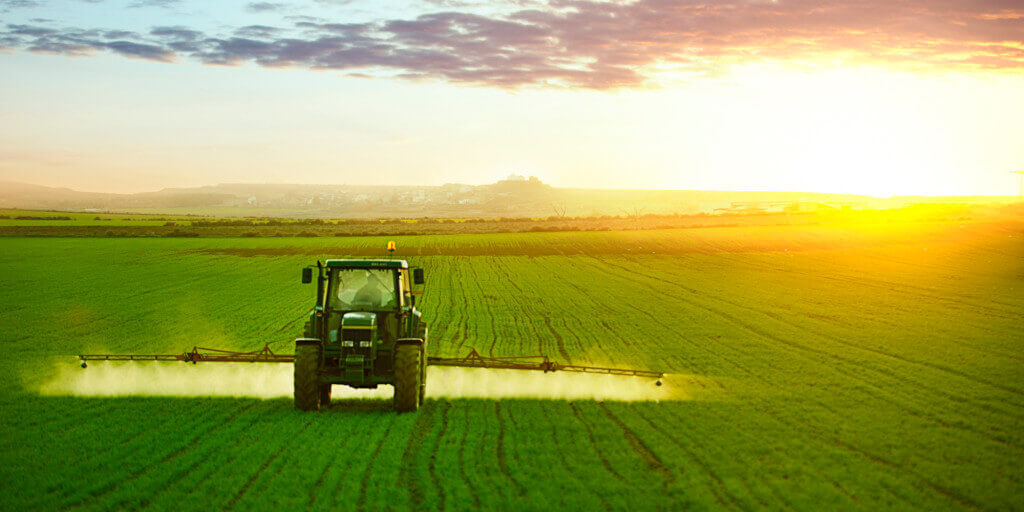 What is a Farm Loan?
Being a farmer or rancher is a demanding job, and there may be times when you need to borrow money to run your business or family farm. A farm or ranch loan can help you tremendously. This type of loan is offered by the Farm Service Agency (FSA) of the Department of Agriculture (USDA) to assist farmers and ranchers in getting the financing they need to start, expand, sustain, or make changes to their farm or ranch.
USDA Farm Loans
There are many different types of loans for farmers and ranchers looking to finance their operations. Examples of farm loan programs include:
Operating Loans
Farm Operating Loans can be used by farmers or ranchers to purchase seeds, equipment, and livestock. This type of loan can also be used to cover operating and family living expenses while the farm gets started.
Farm Ownership Loans
Farm Ownership Loans can be used to purchase or expand a farm or ranch. Also, it can be used to pay closing costs, improve farm buildings, cover construction costs, and help protect natural resources, like soil and water.
Microloans
Microloans are a type of operating or Farm Ownership Loan designed to meet the unique needs of beginning farmers. This loan can also be used for non-traditional and specialty operations, such as truck farms, farmers' markets, grocery stores, Community Supported Agriculture, and more.
Youth Loans
Youth Loans are a type of operating loan for individuals between the ages of 10 and 20. This type of loan is used by those who require assistance with an educational agricultural project usually as part of 4-H clubs, Future Farmers of America, or other youth organizations.
Native American Tribal Loans
Native American Tribal Loans assist tribes to acquire land within a tribal reservation or Alaskan Native community. This type of loan provides farming financial assistance and helps Native American communities advance farming operations and increase agricultural productivity.
Emergency Loans
Farmers and Ranchers can use Emergency loans to recover from losses due to natural disasters, like droughts and floods.
USDA Direct Loans vs. USDA Guaranteed Loans
FSA farm loans are usually available as either direct loans or guaranteed loans. Direct loans mean the FSA offers the loan directly to the farmer or rancher. Guaranteed loans are offered by a USDA-approved lender and the FSA backs the loan. 
FSA Loan Interest Rates
Here are the current farm loan rates as of February 1st, 2022.
| | |
| --- | --- |
| Program | Interest Rates |
| Farm Operating – Direct | 2.250% |
| Farm Operating – Microloan | 2.250% |
| Farm Ownership – Direct | 2.875% |
| Farm Ownership – Microloan | 2.875% |
| Farm Ownership – Direct, Joint Financing | 2.500% |
| Farm Ownership – Down Payment | 1.500% |
| Emergency Loan – Amount of Actual Loss | 3.250% |
FSA Loan Requirements
An agricultural loan can help with many things, including purchasing farm or ranch property, refinancing existing loans, planning for the future, paying debt, and completing farm and ranch improvements or construction projects. However, farmers and ranchers wanting to apply for an FSA loan must meet certain farm loan requirements to be eligible:
Legal ability to accept the loan obligation
A minimum credit score of 660; exceptions on a case-by-case basis
Must be a U.S. citizen, permanent resident, or U.S. based entity
Must be a farm or agricultural property owner, investor, or farmer
And you must be prepared to present the following information: collateral, personal and business tax returns, personal and business balance sheets, profit and loss statements
As farm loans are a type of agricultural loan, this loan only applies to certain types of property:
Row crops
Grains and forage
Citrus groves and vineyards
Sugarcane land
Vegetable farms
Improved pastures
Working cattle ranches and diaries
Acquire a Farm Loan Perfect For Your Needs With the Reichert Mortgage Team
Maybe you are looking to buy farm or ranch land or purchase newer equipment. If you want to pay off debt, there are many options available for farmers and ranchers. As a mortgage lender in Colorado Springs, the Reichert Mortgage Team is proud to serve rural communities throughout Colorado. With our knowledgeable team by your side, we will find the best farm loan option for you and your unique financial needs. If you have any questions about FSA farm loans, contact us today!